Master Trainer, Mark Antonucci
Political Savvy Certified Trainer
Mark Antonucci has been Master Trainer for the Political Savvy seminar for the past fourteen years. Recently he developed an updated digital download version of the seminar as a self-guided tutorial of the concepts and skills to become a political savvy leader entitled:
Political Savvy: Maximizing Your IMPACT in the Organization.
This tutorial is available on the link below or in our Political Savvy Products Shop.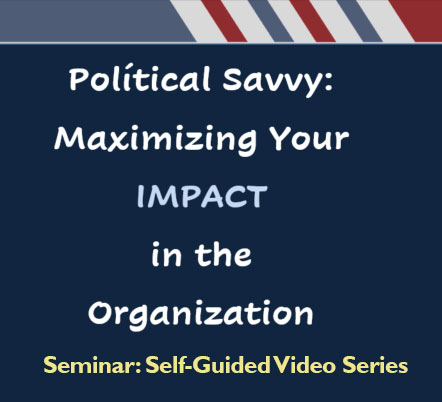 Video Seminar – Self Guided Download
Self-guided tutorial of the concepts and skills to become a political savvy leader. This Video Seminar of Political Savvy with hand outs provides active learning to maximize influence in any organization.
This course is fundamentally about leadership – but not the visible kind. Leadership is multifaceted, and this session explores some of the less visible but equally vital aspects, starting with the ability to INFLUENCE decision-makers within the organization.
Mark also conducts an online instructor-led version of this seminar by request.
Mark has an extensive background in the world of executive development. For twenty-two years he had served as Regional Chairman for the Institute for Management Studies (IMS), where he has been responsible for producing a schedule of executive development seminars for its member clients. It was there that he was first introduced to Joel DeLuca and became an advocate for the Political Savvy program some twenty years ago.
As he states:
"I believed then, as I believe now, that everyone who works inside an organization should be exposed to the political savvy concepts espoused by Prof. DeLuca."
Mark has held several executive positions in the past, including Sr. Vice President at Corporate Counseling Associates in New York City. Mark earned a Masters degree in Counseling and Human Systems from Florida State University.